Welcome to Valvematics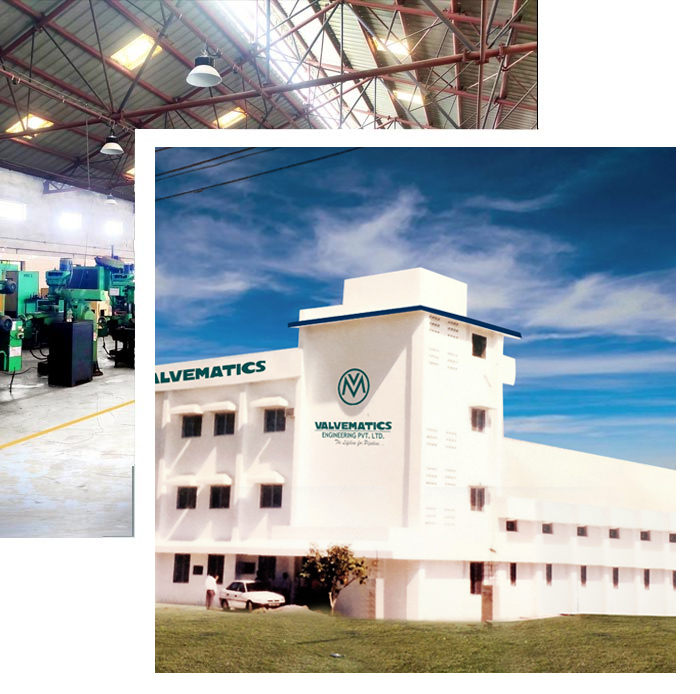 Since our inception, Valvematics has designed and manufactured its very own Cast and forged valves namely GGC Valves Dual Plate Check Valve, Swing Type Check Valve, Ball Valves, Butterfly Valves, Strainers, Sight Flow Indicators. Our experience of more than 35 years has helped us in innovative product development, maintaining high quality standards, application know-how and prompt service back up to all customers.
Valvematics Engineering Private Limited is located in the industrial area of Lonavala, Maharashtra India situated amidst the green valley in western India near Mumbai. Valvematics offers a wide range of valves covering all standards such as ASTM, DIN, ASME, ANSI, API, BS with a wide selection of material viz. Stainless Steel, Carbon Steel, Alloy Steel, Duplex, Monel, Titanium, Aluminium Bronze, LCC, LCB Etc. The valves are designed for Oil & Gas, Chemical, Petrochemical, water treatment, power plants, Steel Industries, food process industry.
Valvematics follows a strict protocol of purchasing from reliable sources, manufacturing standards, inspection and stage wise testing of the products.
The company relies on two integral aspects quality and reliability. These have been our guiding factors; our employees work tirelessly towards finding optimum solutions for products and complex solution. All our products have been designed, manufactured and delivered in accordance to customer requirements.
PUNCTUAL DELIVERY TIME
Valvematics strictly follows lead times provided by the customers and has been achieving an OTD for all its customers.
QUALITY ASSURANCE
Valvematics has a documented quality system as per ISO 9001:2015 to meet the requirement of pressure equipment directive 2014/68/EU.
TEAM OF PROFESSIONALS
Right from purchasing to dispatches, Valvematics has a team of professional delivering their best in achieving timely result, best quality and customer satisfaction.